First, we introduced a new navigation that everyone hated! Now, we're changing the look of the entire site!
I realise that this is long, so there's a TL;DR at the bottom. :)
Those of you who haven't edited on
Community Central
before now may not have seen this, but Rupert Giles, of the Wikia team, has just announced that they are overhauling the whole article layout, with a new design.
I would highly recommend that you
read his post
before posting any opinions.
Basically, the big change that pops out to me is the removal of the right rail (the bit on the side where recent changes are). I don't know about other users, but I find the right rail really useful for seeing recent changes, as opposed to crawling through the Wiki Activity to find actual edits amongst the millions of comments. The editing tools have been moved from the top of articles to the left, and all text has been removed from the icons, which might be easier to see in the screenshot posted on Giles' blog.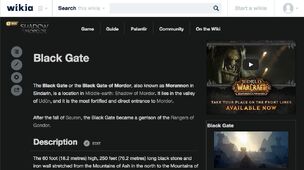 The "Read More" section appears to have been merged with the section advertising content from other wikis, meaning it might be difficult for users to tell when they are leaving CPW to go to some other random thing Wikia hosts. Advertising is being changed up, apparently so that it will be less intrusive on smaller pages, although this may be an excuse to include more ads on larger pages. Edit: From what I can discern, ads will actually now be integrated in to articles, see the screenshots on the blog post.
Anyway, that seems to be all the major changes coming next year, now on to opinions. There aren't many screenshots posted on the blog, but you can currently try out the new UI at the Disney and AHS wikis, so you can check it out there.
Please let me know your opinions on this change, do you like it, dislike it? I myself am kind of disappointed that the right bar has been removed and worried about adverts, but other than that impartial. If there's anything I've got wrong/missed, please tell me and make me feel really stupid. Thanks for reading.
TL;DR: Wikia are changing the way wikis look and getting rid of the right bar - see more here.