Hey, everyone! Umby here with a writer's challenge for you! I'm not planning on it being a real contest with rankings, but I thought people would get a kick out of this. Here's the details:
Recently my sister came over with a box of old photographs from my aunt's house. Some of them were upwards of 150 years old. All of them were of people we were related to in some way. Eventually, we came across this picture: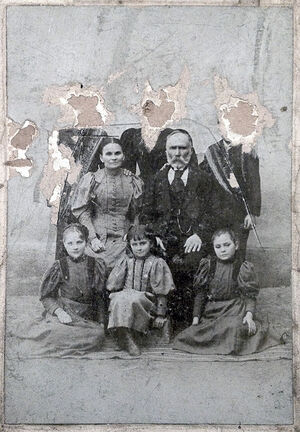 So you can probably figure out the challenge. Just write a creepypasta based on this photograph. For reference, the name of the file is family_photo.jpg. Also, the people in the picture are most likely dutch or hungarian, as my grandfather was dutch and my grandmother was hungarian. That doesn't mean you have to use that in the story, just a fun fact I guess, lol. If anyone has any ideas or suggestions for this challenge feel free to let me know.