Comments

0
Ending Alzheimer's, one step at a time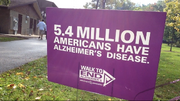 So, today was a big day! I participated in the Walk to End Alzhiemer's with my family today. It's essentially an annual event that the Alzhiemer's Association holds to raise awareness and money and gain support in an effort to find a cure for this terrible disease.
My grandfather was diagnosed with Alzhiemer's 10 years ago. He passed away just recently, of natural causes. He wouldn't let the disease beat him. This would be the first walk I was in without him.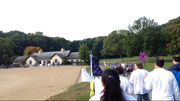 We had quite the turnout this year, so I decided to take some pictures for my blog! Thanks for reading this, and if you want to check out the organization, they're at Alz.org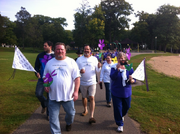 Ad blocker interference detected!
Wikia is a free-to-use site that makes money from advertising. We have a modified experience for viewers using ad blockers

Wikia is not accessible if you've made further modifications. Remove the custom ad blocker rule(s) and the page will load as expected.