Tomorrow, THIS ACCOUNT. will be on the Chat, and Used, for the last time. Oh, but dont fret! i'll be on a New account! "Ectobiologist" or some variation that there of (what with the fact that the proper capitalization of it is probably taken) so, yeah. i'm gonna be a john now! see you guys!
been glad to supply but i gotta fly
(
talk
) 17:52, August 25, 2013 (UTC)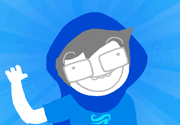 Ad blocker interference detected!
Wikia is a free-to-use site that makes money from advertising. We have a modified experience for viewers using ad blockers

Wikia is not accessible if you've made further modifications. Remove the custom ad blocker rule(s) and the page will load as expected.