When going through my "Following" tab, I go in every couple days to clear the deleted stories. But, for some reason, I've got one that is persistent as hell. It doesn't disappear when I clear it, as has been there for several days. And now today, I noticed that it has a friend. So I now that I know that I'm not being stalked by a deleted Pokepasta and that it's probably a glitch, does anyone know how to fix it?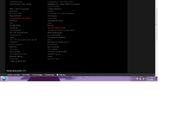 Ad blocker interference detected!
Wikia is a free-to-use site that makes money from advertising. We have a modified experience for viewers using ad blockers

Wikia is not accessible if you've made further modifications. Remove the custom ad blocker rule(s) and the page will load as expected.