Comments

9
If Hollywood or Bollywood started to fund and produce movies based primarily on creepypasta, how would you react?
Yes, I am being serious here. There is next to nothing stopping the likes of Hollywood and/or Bollywood from turning to stuff like creepypasta for ideas for movies to produce. Examples of such adaptations if they were to be made: Then who was phone: The motion picture, Ben drowned, Jeff the Killer, Smile Dog, The Zalgo Saga, God's mouth, The Holders Stories, Russian sleep experment, and Gateway of the mind.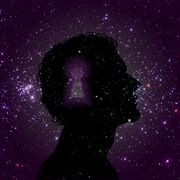 Ad blocker interference detected!
Wikia is a free-to-use site that makes money from advertising. We have a modified experience for viewers using ad blockers

Wikia is not accessible if you've made further modifications. Remove the custom ad blocker rule(s) and the page will load as expected.