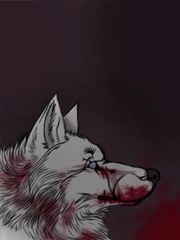 My inspiration of drawing and writing all comes from what comes up in my mind and what I see around me. Surroundings when I'm driving from A to B. Music and vibes. Things on the tv or radio. Stories on newspapers or in books. Literally everything. Not everything sticks in my mind clearly. Some things fade away. I make up my own creations using my inspirations plus the things I have seen or heard. Also my mood plays a huge role. Since I'm in a huge depression, you can see in my drawings I'm more likely to draw sad things or characters wich aren't looking happy.
Ad blocker interference detected!
Wikia is a free-to-use site that makes money from advertising. We have a modified experience for viewers using ad blockers

Wikia is not accessible if you've made further modifications. Remove the custom ad blocker rule(s) and the page will load as expected.