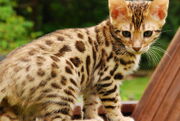 Hello all, It's just me, emma. Anyways, i am new here to creepypasta, and i was wondering if anyone can help me find some stories that are not as well known, but are really good. I've read all the ones in the suggesting reading, so i'm just trying to find some other ones. I will literally read anything. Also, I plan on adding a cat picture to all my post...because I like cats. Thanks, and have a good day all!
Cheers,
Emma
Ad blocker interference detected!
Wikia is a free-to-use site that makes money from advertising. We have a modified experience for viewers using ad blockers

Wikia is not accessible if you've made further modifications. Remove the custom ad blocker rule(s) and the page will load as expected.