Well this is my first blog but I'm new to wiki in general, so please forgive me if I misuse some features or lack use of them alltogether. So a little about myself, I'm a student at highschool level,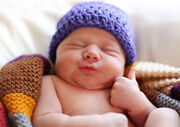 I enjoy science (in general), literature, hikes in the woods, and women. I dislike math (except geometry), most people, and racism.
Ad blocker interference detected!
Wikia is a free-to-use site that makes money from advertising. We have a modified experience for viewers using ad blockers

Wikia is not accessible if you've made further modifications. Remove the custom ad blocker rule(s) and the page will load as expected.