I got a free-trial for a Japanese art program translated to English and I have already noticed spelling errors in the translations, also there were errors in the Terms & Agreements page, silly Systemax. The art program is called 'Easy Paint Tool SAI" by Systemax.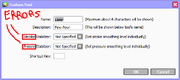 I don't know if anyone else heard about the child that fell in front of a subway train and survived, unharmed. The CCTVs found a black shadow above the tracks, people are calling it a "guardian angel".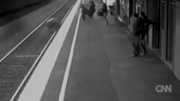 Ad blocker interference detected!
Wikia is a free-to-use site that makes money from advertising. We have a modified experience for viewers using ad blockers

Wikia is not accessible if you've made further modifications. Remove the custom ad blocker rule(s) and the page will load as expected.