Comments

8
Check out this amazing reading of The Long List by Joel at Let's Read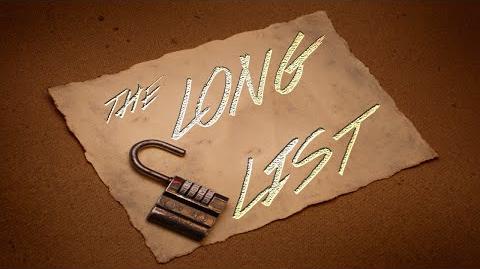 Joel is hands down one of the very best narrators out there.  Just listen to his tone and inflections.  From the rural twang of Diesel to the scholarly timbre of Shakespeare. You should subscribe to his YouTube channel.  Really.  Subscribe.  Right now!  Thanks.
Ad blocker interference detected!
Wikia is a free-to-use site that makes money from advertising. We have a modified experience for viewers using ad blockers

Wikia is not accessible if you've made further modifications. Remove the custom ad blocker rule(s) and the page will load as expected.