Submitting your half-assed, unfinished story and ending it with a promise to follow it up with a second part is not an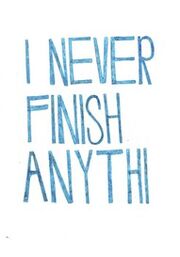 excuse. IT IS STILL AN UNFINISHED PAGE. IT STILL BELONGS IN THE UNFINISHED PAGES CATEGORY. FINISH YOUR STORIES BEFOREHAND OR GTFO. That is all.
EDIT: Effective immediately, any and all unfinished pages that consist of nothing but the promise that the story is "coming soon" will be DELETED AT ONCE AND TREATED AS SPAM PAGES. That means you get banned for three days for making 'em, smart guy.
Also, we no longer accept diary/journal pastas that are updated daily. They must be finished beforehand, too.
Look people. You act as though writing your story beforehand instead of writing it directly on the page is freakin' rocket science. WRITE YOUR STORIES IN WORD OR NOTEPAD FIRST, THEN COPY AND PASTE IT TO THE PAGE. IT'S THAT SIMPLE.