Hello again Creepypasta Wiki!
First of all I would like to thank everyone who has welcomed me to the wiki. It's really nice to be welcomed with opened arms into a new community and I hope I will make positive contributions to this community. 
Anyway I have been thinking about some pasta's I would like to add. I have two ideas for them but would like some opnions on them before I go ahead and start to plan, write drafts edit and eventually publish them.
1: The Silence of Sound:
A talented female muscian (from the 1700's)  who's work is ripped off and claimed to be written by her brothers. This is because her work began to outshine her brother's and they didn't want her to be better than them. When she protests she is declared a liar and then mentally unstable.
With no one to listen to her music because they believe it to be someone elses in life, in death she is determined to get the audience and credit she deserves.  
(This character will be based on Mozarts sister Maria Anna Mozart)
2: Hold on Henry:
This would be about a boy of the Great Depression of the 1930's in America who is cast out of his home because his parents can't afford to keep him, so they send him away to find work.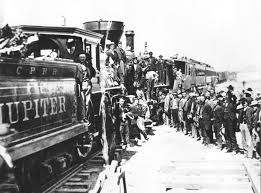 Henry however, see's it as an adventure and decides to 'ride the rails'. 
If you have watched the documentry "Riding the Rails" you'll see what possible things could happen to this poor boy, while doing such a dangerous thing. 
Please be honest in your opinions! This will help me improve :). Also which one do you think would be best to devlop first. 
Thank you in advance for your advice and honesty! I hope you have a good day and stay awesome!
Until next time,
~Flame out.