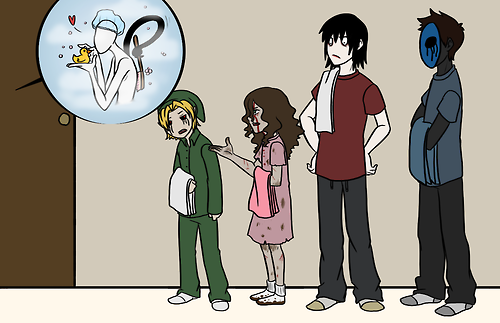 I just read Jeff the killer and BENs story for like the 100th time this week. Yah I know im love with the pastas DONT JUDGE ME!!! I am not a fan girl I just love Jeffs killing style and well BENs...I have no idea. I just love legend of Zelda. I collect the games. I really want to get my hands on a working N64 and Majoras mask game! I cant find one *sob* well bye guys! off to the wonderfull land of ebay!
Ad blocker interference detected!
Wikia is a free-to-use site that makes money from advertising. We have a modified experience for viewers using ad blockers

Wikia is not accessible if you've made further modifications. Remove the custom ad blocker rule(s) and the page will load as expected.