I sometimes draw. I also sometimes edit those drawings in Photoshop.
I like my Riffs. And I decided that there needs to be an image for it. Thus, I drew something and edited it in Photoshop: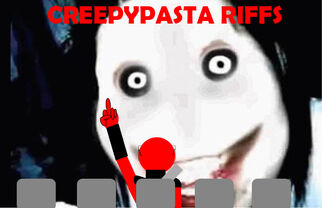 So, what do you guys think? Was it good? Should I stay away from Photoshop? Do you get the reference? (I'm pretty sure you guys do) Leave your thoughts in the comments below.