Hey guys, Creeper50, back here to write even more blogs!
As for my last blog on the worst movie ever, numerous movies that I've never heard of-and have had the honor of not knowing-were introduced. And the winnner is Sharknado! Guess the birds got lucky this time.
And as for this blog, I've made a bit of art using a mix of Gimp and Blender. Perhaps it's a bit basic, but I hope you enjoy it.\
Creeper50 (talk) 22:41, March 30, 2016 (UTC)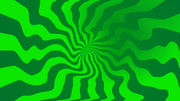 Creeper50
Ad blocker interference detected!
Wikia is a free-to-use site that makes money from advertising. We have a modified experience for viewers using ad blockers

Wikia is not accessible if you've made further modifications. Remove the custom ad blocker rule(s) and the page will load as expected.