I know this sounds ridiculous, but I've been coming to this site for a while and I love it. I've written a couple submissions but I haven't had to courage to post them. But I have gained the courage in making my own youtube channel. I think that I'm considered weird because I love anime, scifi and things like this, probably partly  because I'm black, but this is my attempt at coming out as the "weirdO" that I am.
If you want to support me, please see my first video
https://www.youtube.com/watch?v=C10QDLQniGs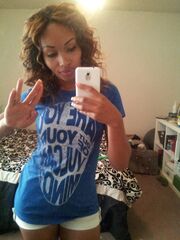 Ad blocker interference detected!
Wikia is a free-to-use site that makes money from advertising. We have a modified experience for viewers using ad blockers

Wikia is not accessible if you've made further modifications. Remove the custom ad blocker rule(s) and the page will load as expected.