I have a few questions. Why do people like creepypasta? Why do people want to be scared? Why are people obsessed with fear? When we read somethig terrifying we always go on to the next story, even if our hands are shaking and our hearts aer pulsing with fear. Why do we tourture our selves? Why do we read stuff like this until we begin to fear normal everyday things we use in our lives? (ex: Mirriors, earbuds, phones, etc.) Why do we live fear? Maybe we will never know. But then again, fear is the thing that has kept us alive for centuries. But now fear is no longer just an instinct. People want to be scared. What is it about that shaky, paranoid feeling people get when their scared that makes us love fear? If you think you have an explination for this, I would love to hear it.
Thanks.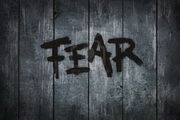 Ad blocker interference detected!
Wikia is a free-to-use site that makes money from advertising. We have a modified experience for viewers using ad blockers

Wikia is not accessible if you've made further modifications. Remove the custom ad blocker rule(s) and the page will load as expected.