Welcome, <insert name here>
Creepypasta Remix
"We are a literature site, not a crazy satanic cult." -Me

I love Creepypasta. That why I came to this wiki. It's been over three years since when I first joined. Since then, I work hard to deliver quality content for all visitors and users. I expect everybody to do their part. I'm a strict admin and punish unlawful users harshly.
I'll write more pastas when the time comes, until then I will review and fix creepypastas. I hope one day I'll find a real lost episode and tell about it.
I will ban trolls to the fullest extent.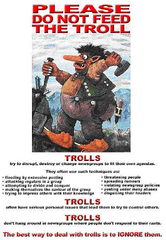 So yeah, this is basically what you need to know about me. I won't put any more info about myself for privacy reasons. Contact info, and extra info are below.
Also, whoever vandalizes this page will be permanently banned. You should know better users of Wikia.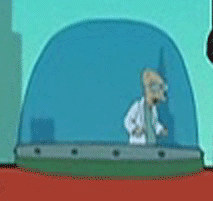 My Activity Guidelines
I have a busy schedule nowadays. I'm mostly off the wiki during weekdays (for obvious reasons), so I'll try to edit and help users when I can. Weekends I tend to be more active, so if you need help on some site questions, ban appeals, or pastas that need reviewing, this is the best time to do so. I don't have a set work schedule since it's "edit when I can" arrangement, and I don't tend to change that anytime sooner.
If You Were Banned by Me and Wish for a Appeal
Send me a email and convince me why you should be unblocked. I might shorten or appeal the ban.
Any rage filled or badly written ban appeals will be DENIED. I will only accept ban appeals through email only. So don't try send me a ban appeal though other contacts.
NOTE: Make sure you include your username, I can't unblock you if I don't know who you are.

All ban appeals and wiki-related mail are archived.
If You Want to Contact Me
Email: Sloshedtrain@live.com (ONLY use this contact for ban appeals, questions, or to solve disputes)
Skype: sloshedtrain. Mostly always on.
XBL: SloshedTrain. Occasionally use it.
PSN: sloshedtrain2. Never use it much.
DeviantArt: Sloshedtrain [1] Where I upload my graphic design work (mostly for the lulz).
Tumblr: sloshedtrainz [2] Constantly active.
Steam: Sloshedtrain [3] Constantly in use, but set to offline for personal use.
My Pastas:
1. The Glitch (Uploaded in 5-16-2011) Wasn't creepy enough.
2. The Old TV (Uploaded in 7-17-2011) About a haunted TV.
3. A Halloween to Remember (Uploaded in 10-31-2011) A short pasta but had a lot of typos when I first uploaded it.
4. My Bike (Uploaded in 12-27-2011) What I consider the worst pasta I wrote. Cliché ritten and a unoriginal plot.
5. A Halloween to Regret (Uploaded in 10-31-2012) A sequel to "A Halloween to Remember" I feel more confident in this pasta since I had more time to think it out.
Haunted Enchiladas WARNING NSFW TROLL PASTA
6. Sandstorm (Uploaded in 7/7/2013) The longest pasta that I have ever wrote. Completed.
Writer's Block? Try Seeing These Videos to Get Back Your Creativity!