Hi! My name is My Chemical Romance and My favorite band is "K".
So, I'll be sharing something about myself here.
I'm a 16 year old student. And i'm trying to love Blogging. Ahm. When I was a kid, maybe on the 3rd grade, I was 8 years old, I really love watching horror TV shows. there was one TV series I watch every Saturday afternoon. Those were real ghost stories and creepy documents about people with third eyes, seeing entities O.O
Srsly, I love them (entities) but I don't wanna see one. I was also collecting Horror books. Reading them 'til midnight. I thought I was gonna be brave reading those stories. But NO. They gave me goose bumps every night/
I remembered going home 8 in the evening and my parents have done eating dinner. I went to the kitchen and served myself food. In the kitchen, the table was facing the windows. Two wide windows. And there's no curtain to cover the nature I see outside. So as I was brushing my teeth, my mind keep on flashing creepy images and I think I was paranoid that I might see a white lady outside the window. Sh!t. I brushed faster, I was afraid to close my eyes cause maybe when I opened my eyes, a bloody kid would appear in front of me. For fuck's sake, I tried to think they were friendly.. But my knees are shivering.
I hurriedly ran into the living room after I brushed my teeth. After 4 years, we moved in to a new subdivision cause I heard my mom telling stories about out backyard. She said there was a huge dark shadow in the wall. Creepy. In my 16 years of existence, I haven't seen any scary. Please no. ><
My favorite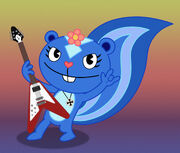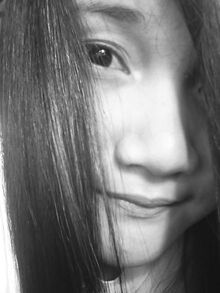 pages
Oooh Wait! I want to read a pasta about Happy Tree Friends>:D<
I'll update sooner. >< I'm a busy person.