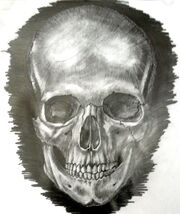 My name is Ninotori, I'm a beginning nursing student and an artist on the side.
I'm not a super amazing artist, but that's a little of my work >>
and so is my avatar.
You can find more of my stuff on deviantart under Ninotori, or
thebonedrawer.
Um....yeah. Have super happy awesome day.