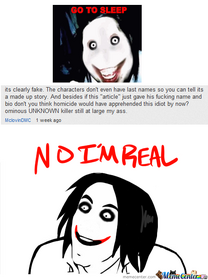 Thank you wikipedia for giving me such a nicely customizable page! :D
Who am I?
Shall I be MUFFINZ STEREOVINCI! Yes I am a guy who loves memes, games, creepypastas and nude girls...
Are you Boy or a Girl?
No, I'm a fucking potato...
Added by

Cheese Lord

What is MUFFINZ STEREOVINCI?
I made that name for fun... got bored...
How old are you?
I AM 11! Okay, I need to get over the YOU DONT SAY stuff... I'm 19 yrs old... I AM NO KID!