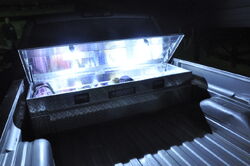 You wake up one morning to find a note taped to your mirror: "Don't worry, I took care of everything."
Your clothes have been freshly laundered, the bathroom is spotless, and your garage has been organized. Even your faithful old toolbox has been replaced.
Later that week, there's another note on your mirror: "GET OUT OF TOWN." Paper-clipped to this message are several grainy photos of police in a taped-off section of a field.
One of them is carrying your old toolbox in his latex-gloved hand.
Ad blocker interference detected!
Wikia is a free-to-use site that makes money from advertising. We have a modified experience for viewers using ad blockers

Wikia is not accessible if you've made further modifications. Remove the custom ad blocker rule(s) and the page will load as expected.