The Handsome Young Man
Talk

9
11,838pages on
this wiki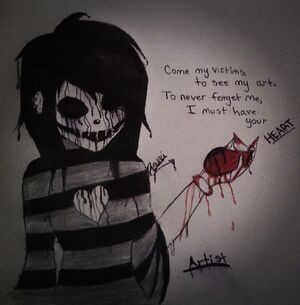 Okay, so this is what I wrote after reading thousands of stories on here. Please don't hate me, as it's my first submission!
---
Don't ever go to the cemetery by yourself. If you do, you'll have to answer to him.
He's a gorgeous young man who'll try to sweet-talk you. If you remain silent and walk away, he'll pester you for a while, but he'll eventually leave. If you respond, consider yourself doomed. You'll try hard to resist his charm, but if you make eye contact, you're his. Then, he'll start asking you various questions. They may seem innocent at first, as if he's genuinely trying to get to know you better. But after a while, the questions start getting stranger and stranger.
He'll start inquiring about death, asking you very morbid things.
The handsome young man will walk you to a grave. Whatever you do, just don't ask how that person died.
Or else you'll be next.