I DID PUT IT IN THE ARTICLE LISTING! I DID NOT KNOW HOW TO MAKE IT A LINK SO YOU NEED TO USE THE SEARCH BAR TO MAKE IT WORK! BUT I DID PUT IT IN!
That's... A lot of vomit, my friend. If you love something, let it go. If it comes back, it's yours forever. 19:18, February 20, 2012 (UTC)
No, help MAH. Reaching out to embrace the random, reaching out to embrace whatever may come. 21:10, February 20, 2012 (UTC)
Way too much vomit, but the end was pretty good. Maybe if you work on it a little bit more... and also, it wasn't that grossLaylieth 00:08, March 9, 2012 (UTC)
6/10 Jacob-sama 00:25, March 9, 2012 (UTC)
I'm sorry it's not perfect. It's only my second pasta. I hope everyone kinda liked it. Also look for "Soul Eater: Next Generation" which is my third pasta.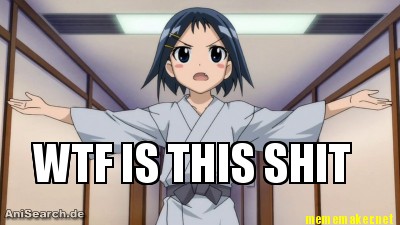 What a tweest. but try to be fancier with the wording and at some points it started to sound a little repetitive but with a little work this can become a good pasta.
KokuKami 15:39, March 22, 2012 (UTC)
This is cliche. And the writing seems recycled. Sloshedtrain 00:11, March 26, 2012 (UTC)
oh come on, would you stop throwing up ? Mr.Creepy 13:56, April 17, 2012 (UTC)
'Tis plattered in cliche and vomit
-- Evra the Lost 06:00, May 12, 2012 (UTC)
Maybe you ought to see a doctor about those stomach problems of yours, bro. Whatssocreepyaboutpasta 23:10, July 12, 2012 (UTC)
I like how you threw up on your keyboard and just kept on browsing. Some guts you have.
Do you get it? Guts.
This pasta reeks of cliche and bile.
Dusk Izanagi (talk) 04:19, December 20, 2012 (UTC)