Home
Talk

183
11,908pages on
this wiki
Please vote for the pasta of the month

here

!
Welcome to the Creepypasta Wiki.
"No tears please. It's a waste of good suffering."
—Doug Bradley (Pinhead), Hellraiser (1987)
Proudly hosting 11,906 of your worst nightmares since 2010.
New to writing or just want to help review stories by the site's authors?
Then the Writer's Workshop is for you!
Click here to get started.
PASTA OF THE MONTH (January 2015)

Necrosleep

Cold Case File – Necrosleep.net – 4/18/2023

The following account is the only surviving evidence supporting the existence of Necrosleep.net. The blog data was downloaded by a concerned reader just before it vanished from the internet in 2014. The data was not recovered until 9 years passed. These are the final moments of Reed Murdock, written in his own words.

***

My Disconnected Life

Blog author: Reed Murdock

October 16th, 2014

Hey guys, so I've decided to start a blog about my new life. Most of you reading this are probably my friends and acquaintances, but for the rest of you I'll expose a little bit about myself. My name's Reed, I just moved out of my stupid parents' basement (thank God) and now I'm pursuing my own life where no one can push me around anymore. Technically I'm the one who ditched the place, but they all but kicked me out beforehand. Nobody gives a damn about a "crackhead" like me, not even my parents. Not that I care.

Anyways, I'm doing my own thing now. I had to give up a few luxuries, my Mom's hellacious cooking not worthy of being called a luxury. I'd much rather live off discount ramen noodles anyways. Sometimes I'll even have corn on the side when I'm feeling extra fancy.

Speaking of fancy, I'll admit my apartment is anything but. It's the cheapest one I could find, in fact. I find the saying "you get what you pay for" to be especially true when I'm trying to sleep to the lulling sound of what I can only guess is some old lady getting mugged in the dark alleyway next door. My ghetto sanctuary consists of one living room, a kitchenette, a bathroom, and a closet. The walls are practically made of cardboard and the carpet is stained with God knows what, but it's good enough for me.

Living with me is my poor excuse for a cat named Twig. She's one of those weird hairless breeds, and in turn, a real conversation piece. I'm often asked why the cat's turned inside out, or if she was the victim of some perverse taxidermy project gone wrong.

As shoddy as my life seems, living on the cheap has its benefits. My cost of living is next to nothing, so I can make enough money to survive by doing odd jobs on the internet without ever leaving the house. I spend half of the month writing bogus reviews for products I've never used and filling out surveys on political issues I know nothing about, then spend the other half surfing the web and watching pirated reruns of The X-Files. I don't even have to pay for internet service thanks to my neighbors' complete failure to secure their Wi-Fi hotspot. I bet their data overages are through the roof now. Oh well, not my problem.

I'll be updating this blog every day or two if I'm up to anything interesting. Thanks for reading this boring crap, hopefully my life will get a little more exciting in the days to come.

-Reed (Read more...)

Credited to Lemniscate64
Spotlighted Pasta (January 2015)

Faulty Wiring

It wasn't long ago I noticed a strange noise coming from the air conditioning unit, in the wall of the living room. At first it was almost imperceptible from the other noises such a device would typically make. It started out as a slight clanking sound, only when it was first turned on. I had just accredited it to the age of the apartments and the appliances within.

Realistically they weren't all that old in the grand scheme of things, but without constant upkeep things break down and fall apart relatively fast. Everything in the place made at least some kind of noise. The washing machine shook, the dishwasher sounded like a jet taking off and the fridge would kick on every few minutes and hum so loudly I'd have to turn the television up to hear anything over it. So you can see how it wasn't such a big deal for the air conditioner to rattle a little. So I put it to the back of my mind as just something that comes with age.

That was until it started making it more and more often. I first noticed it when I turned it on and the rattling didn't just go away after a second or two.

"I had better tell the landlord so maintenance can come fix this," I thought. After about a minute it once again stopped and the thought faded into memory.

A few weeks passed and I began to notice other strange occurrences—scratching in the walls, the electricity flickering in and out, the occasional thump in the night. Again, things that could all happen due to the age of the wiring; maybe a mouse had gotten into the walls, or a noisy new neighbor had moved in. All pretty explainable, I thought. Besides, I worked a lot and really didn't have a lot of free time to do much, so it didn't bother me. But when things started to go missing in my tiny, one-bedroom apartment. I started to worry. (Read more...)

Credited to Hairy Monster Man
Collaborative Writing Project

Meet the Cast

The following is the story from our Collaborative Writing Project which took place in late 2014. A big thanks to all the talent who contributed to make this story truly unique and unsettling. All authors have been credited after the parts they submitted.

The story will be open to edit for any mistakes that might've not been spotted (and to keep the spirit of the community intact), but please remember that this story is from many authors in our community. Edit lovingly please. Any vandalism or pointless editing will be dealt with swiftly and harshly.

Lastly, on a personal note, I was skeptical about this idea when I first heard about it. The idea of so many minds coming together to make a cohesive end-product seemed ludicrous to me as I had never done it before. I'm glad my skepticism was unfounded, and I had fun contributing to this story and seeing how the many "players'" fates were met. Hopefully we can do this again.

So, without further pause...enjoy.

Credited to various Creepypasta Wiki authors
---
General Rules
•
Quality Standards
•
Categories
•
Galleries
•
Spinoffs
•
Spam Pages
Unfinished Pages
•
Blog Rules
•
Style Guide
•
Alternate Accounts
•
Vandalism Policy
What is "Creepypasta"?
In short, a creepypasta is a short story posted on the Internet that is designed to unnerve and shock the reader.
This wiki is primarily a database of various creepypasta. The goal is to have a fairly well stocked library of well-written creepypasta, including very obscure and rarely posted, to user-created original content.
First time readers of creepypasta should check out the Suggested Reading to become familiar with some of the more well-known and widely-referenced creepypastas.
Sorry, we no longer accept spinoffs or fan sequels of existing pastas to be directly uploaded to this wiki, unless you wrote the original story yourself. We are also no longer accepting Minecraft, Holders series, Pokémon, Zelda, or "haunted file/game" pastas.
Otherwise, get started by either going to the Genre Listing, image galleries, or by looking at a list of existing stories.
You can post your original content and then have it reviewed by the community later on; either on here or via the Writer's Workshop.
However, remember that over all things, we're a literature wikia. As such, we need to uphold certain quality standards. Please read our Quality Standards before submitting a story. If your story gets deleted, please read this thread, and use the pages linked in it. An Administrator will reply to your query as soon as possible.
The rights to all content posted here belong to the writers. Please do not attempt to use the stories in this wiki for your own personal profit. This wiki is non-profit and all stories are posted here for personal enjoyment. If your writing appears here and you wish to have it removed, please email clericofmadness@live.com or message an admin directly.
If you wish to appeal a ban, first contact the blocking admin via their talk page. Email the address above in the event an admin cannot be reached in a reasonable amount of time. Don't forget to read the rules before you contribute!
Featured Video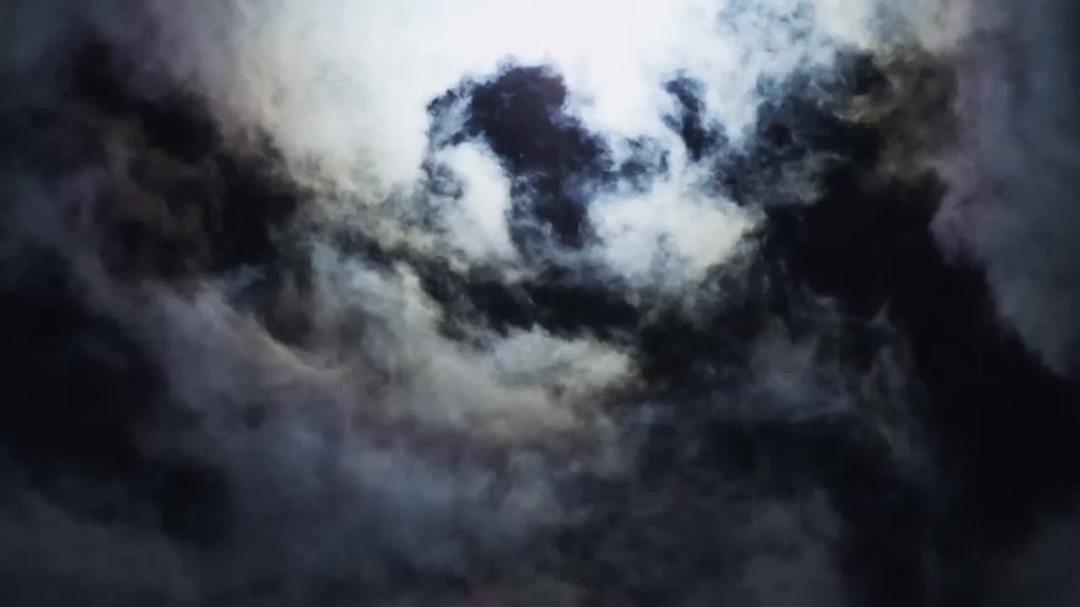 Other Sites
Create blog post
I bought this film about six months ago and it had been sitting on my shelf amongst my other B-film…

Read more >

I will be gone for the next four or five days as my laptop charger is broken and I have bought a ne…

Read more >

Hey Everyone,

I know just as you do, many of us have our own personal experiences with the paranorma…

Read more >

The trailer for the new Fantastic Four movie came out yesterday. This movie has been a huge question…

Read more >
See more >